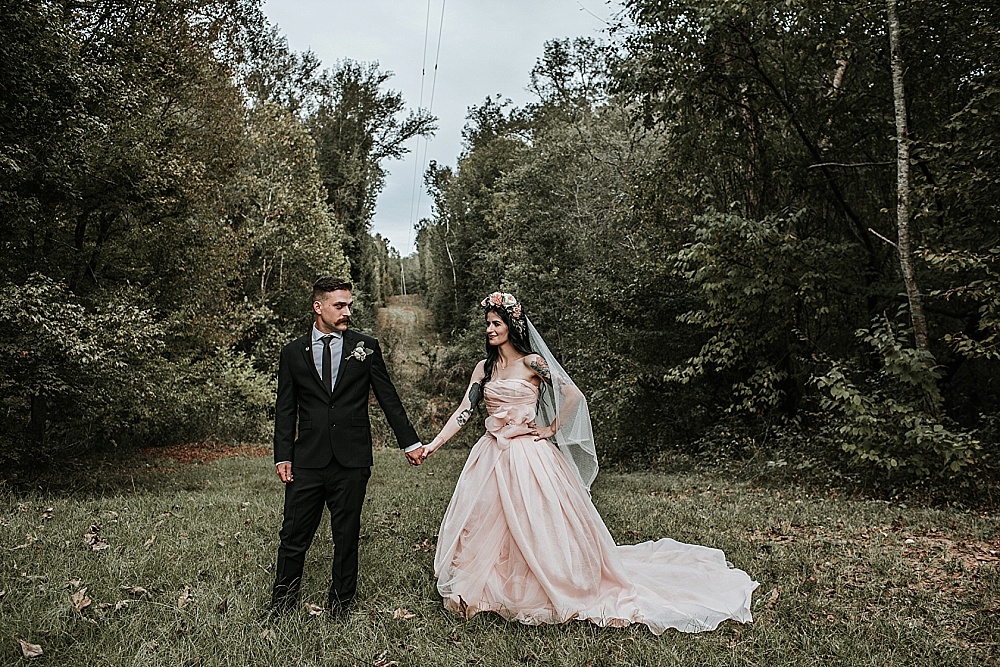 Today on Marry Me Ink I get to share with you Brittany and Marc's gorgeous wedding from Sara of This Modern Love Photography that took place at The Jewell House in Georgia. They both wore brooches to remember their dogs that were no longer with them which is the cutest thing, ever.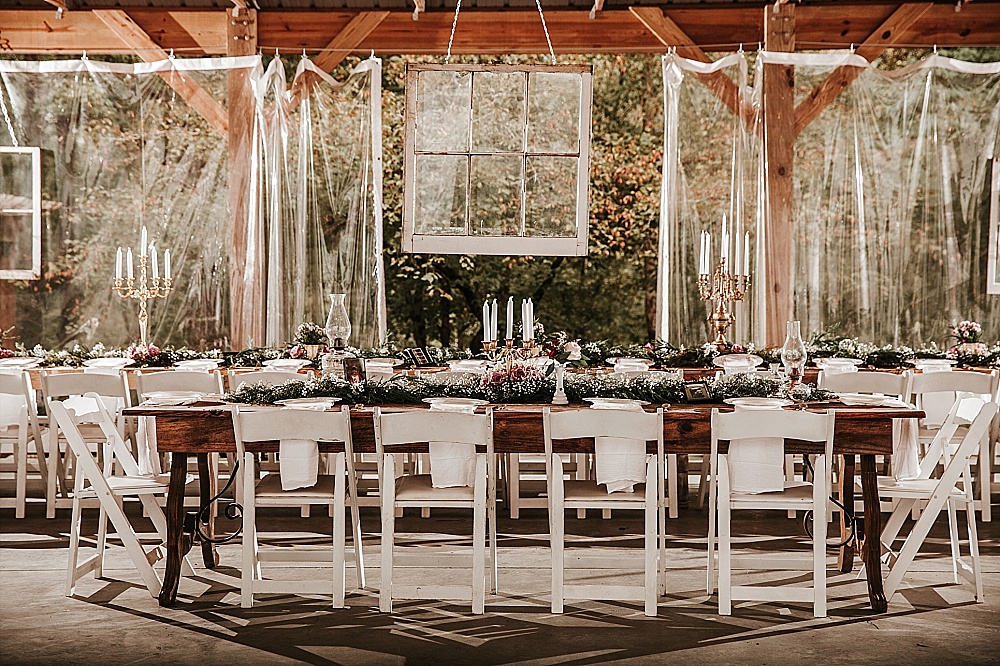 I (Brittany) met Marc through a family friend when I went to watch my brother play softball. She took one look at me and said "Oh I know someone you have to meet." She contacted me online, and so did he.. The rest is history.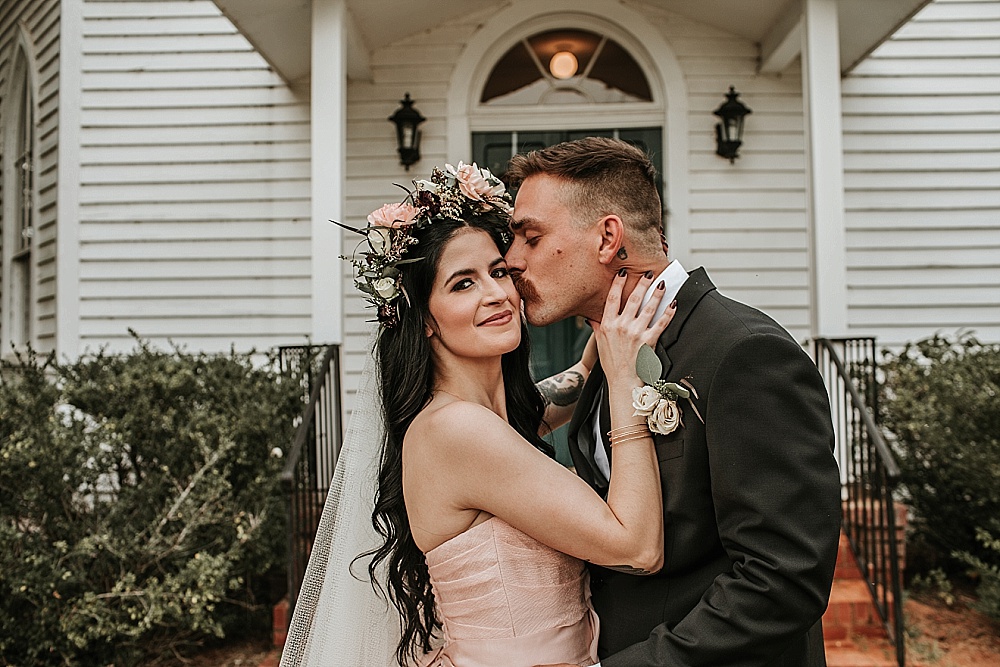 We tried to insert our personalities into the day as much as we could. I opted for a pink wedding dress because I've never worn white ever and couldn't envision myself in a "traditional" gown. When I was younger I thought I'd wear a gown with sleeves but as soon as I started getting tattooed I knew that strapless was the only way to go.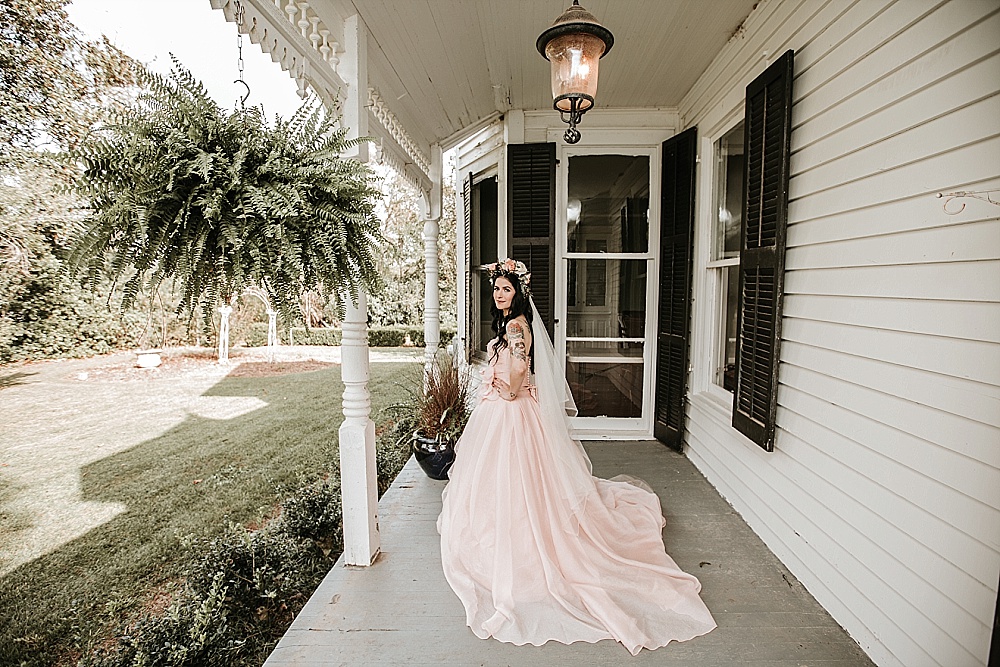 I had a Pomeranian brooch on my bouquet in honor of my first dog (who I also have a tattoo of) and Marc wore a lapel pin with a picture of his Dachshund who passed away. We just tried to personalize our day as much as possible, even though we actually didn't really have to do much DIY! We got really lucky with our venue because they supplied so much for us. Marc did make the sign that honored our deceased loved ones on the day.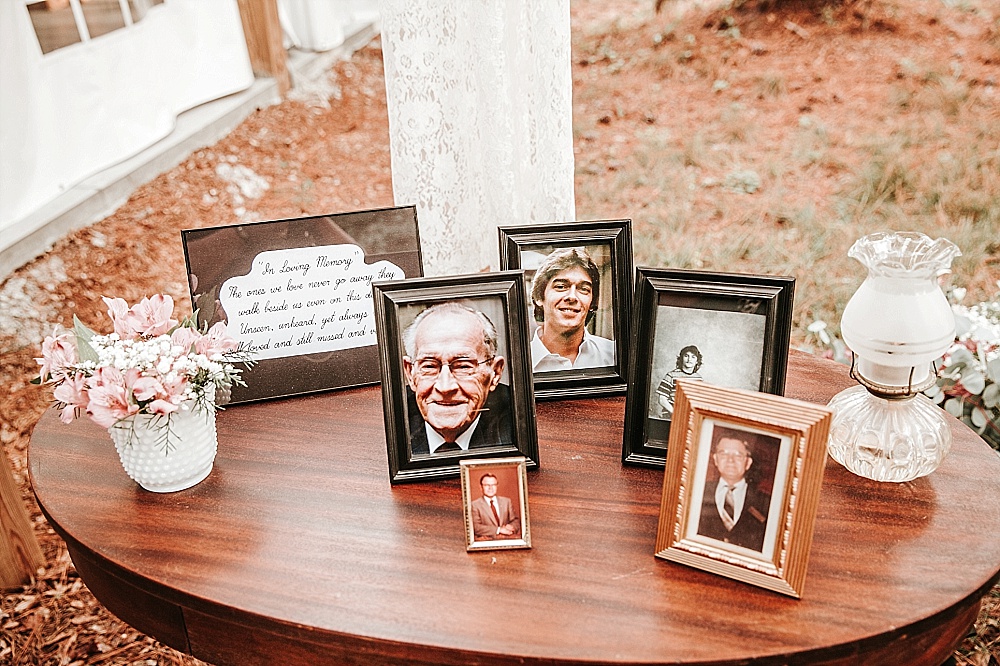 When you're planning your own wedding – Make sure you get what you want! Don't compromise on things that are really important to you. And as stressful as it all is, try to have fun with the whole process, you are getting to marry your best friend after all!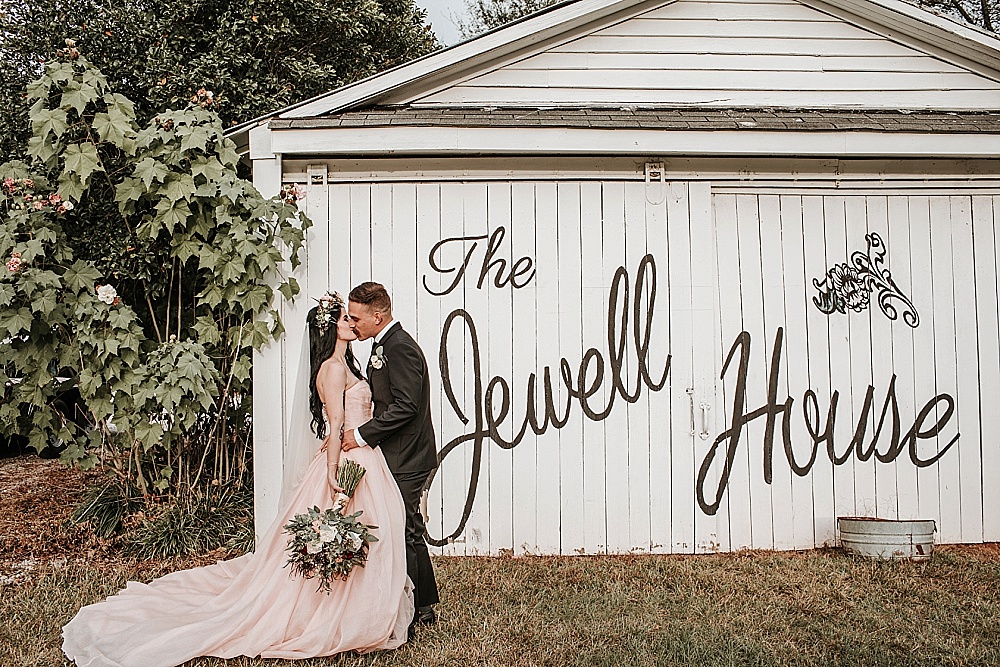 How beautiful does Brittany and Marc's wedding look? I am especially in love with her pink Vera Wang wedding dress. Thank you to them both and to This Modern Love Photography for sharing with Marry Me Ink today.