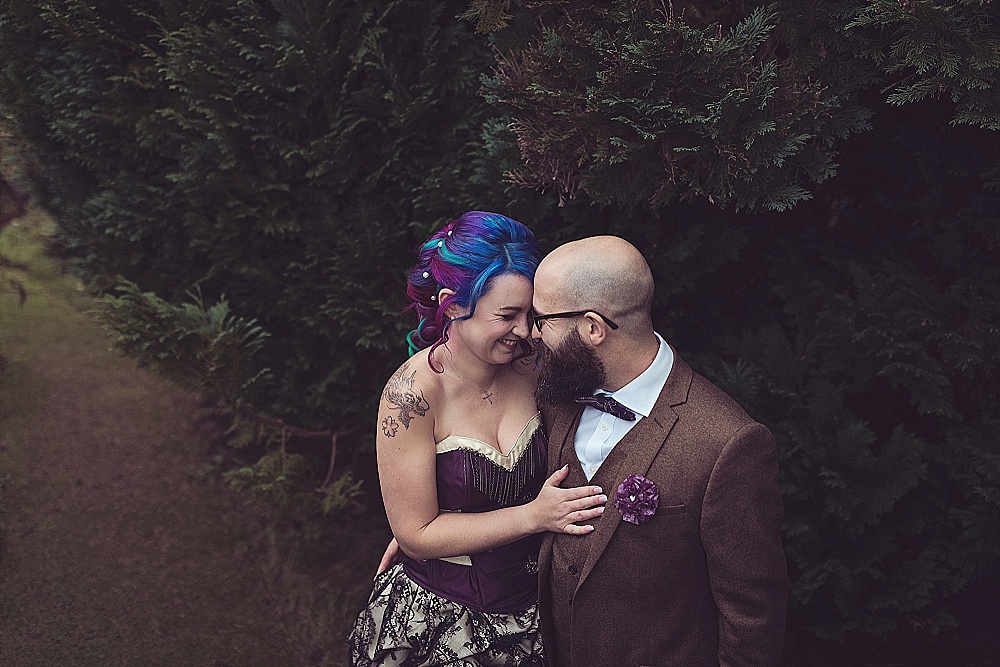 Happy New Year! Welcome to all those who got engaged over the Christmas period.. Also, which of you have their weddings this year – I have mine!
To kick off 2018 on Marry Me Ink, I get to bring you this gorgeous elopement from Tiree Dawson Photography – Sharon and Richard had their intimate day at Cragwood Country House Hotel and it was perfect!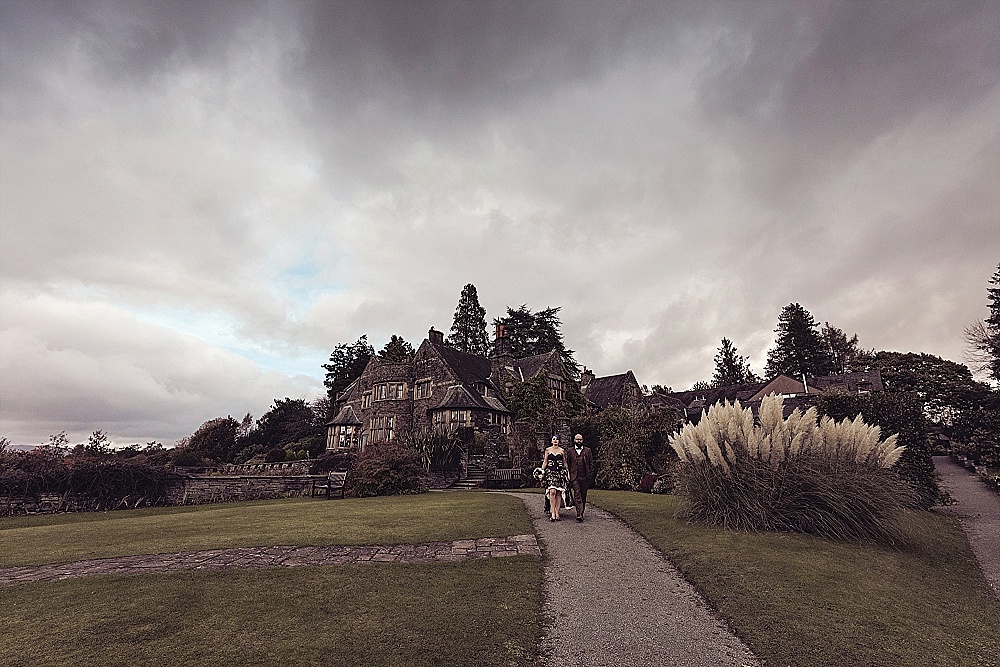 I met Richard at 19 when I started my first full time job when I was 19 where he was already working at the same company. I was single at the time and Richard was with another girl. We hit it off straight away and became good work
friends pretty fast. We remained close through all this and fought like an old married couple.. 6 years later my relationship fell apart and so did Richards, and I am telling you now these events were separate and not connected at all but everyone put 2 and 2 together and came up with 5.
Richard was a rock for me – A total of 8 years later after having to leave my job and move away as everyone was sure we had had this massive scandalous affair, we have a home, a menagerie and a wonderful life together, Richard proposed on Christmas eve 2015, 12 October 2017 we got married.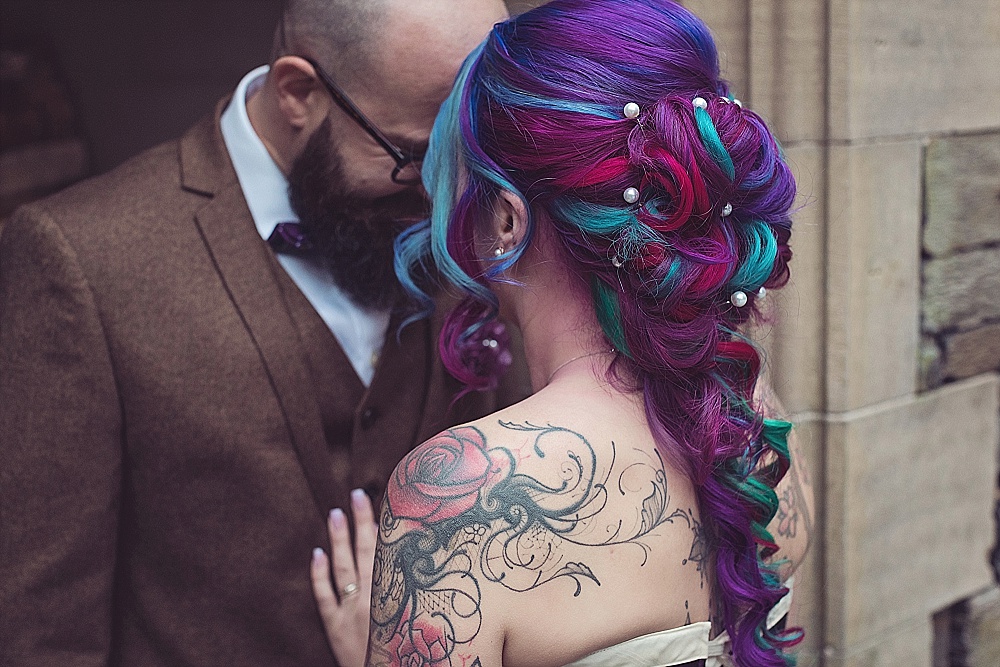 I think it was how we got married that represented us both the most. It was almost an elopement – With just Richard and myself, the venue organised the whole thing and even provided the witnesses. That is us all over. People assume from our appearance, coloured hair, tattoos, bald head and big beard (obviously only in Richards case), that we are confident and love being the centre of attention and that could not be further from the truth. Richard was so concerned about being on display while getting married that he dreaded the thought of getting married, what is the point if one of you hates ever minute, it is about the two of you so that is what we made it.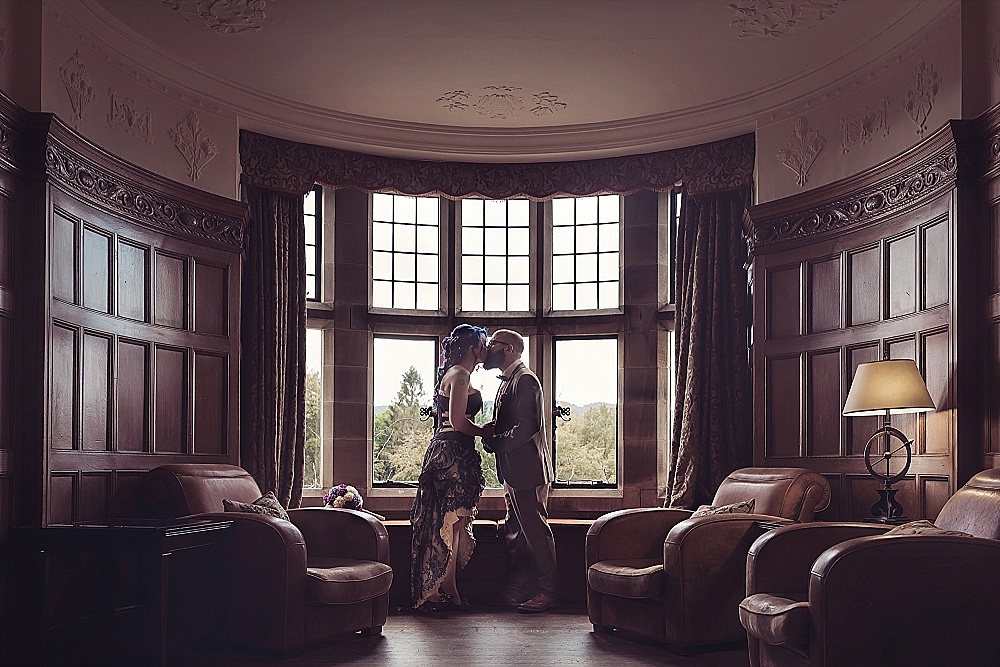 I personally did not make anything for the wedding, but my dress was designed and handmade by the amazing Goth Cloth, so one of a kind and one of my closest friends, Debbie, made my flowers and Richards button hole, which is so nice as it is now something I can keep.
With my dress, I was more focused on the overall design – I have a thing for steampunk so that is what I was looking for but I think secretly the tattoos played a big part in the design without me even realising it.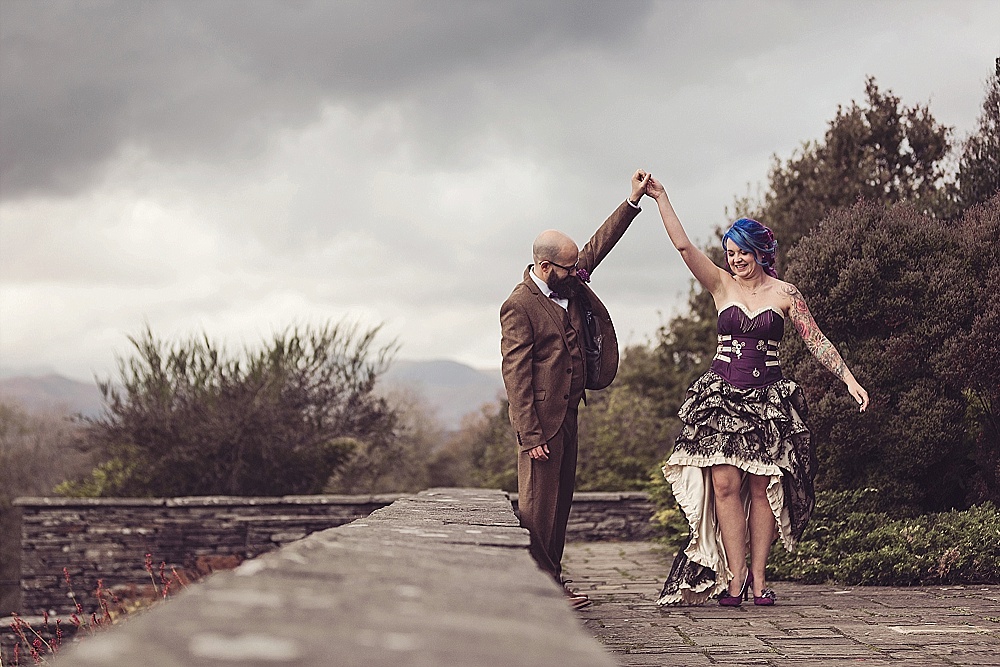 For me, the highlight of the day was how everything came together – to see the dress, hair, flowers, shoes etc etc all together and thinking 'this is so meant to be!'. Richard had made all his own outfit decisions and without realising it he matched perfectly! Oh and finally getting married of course!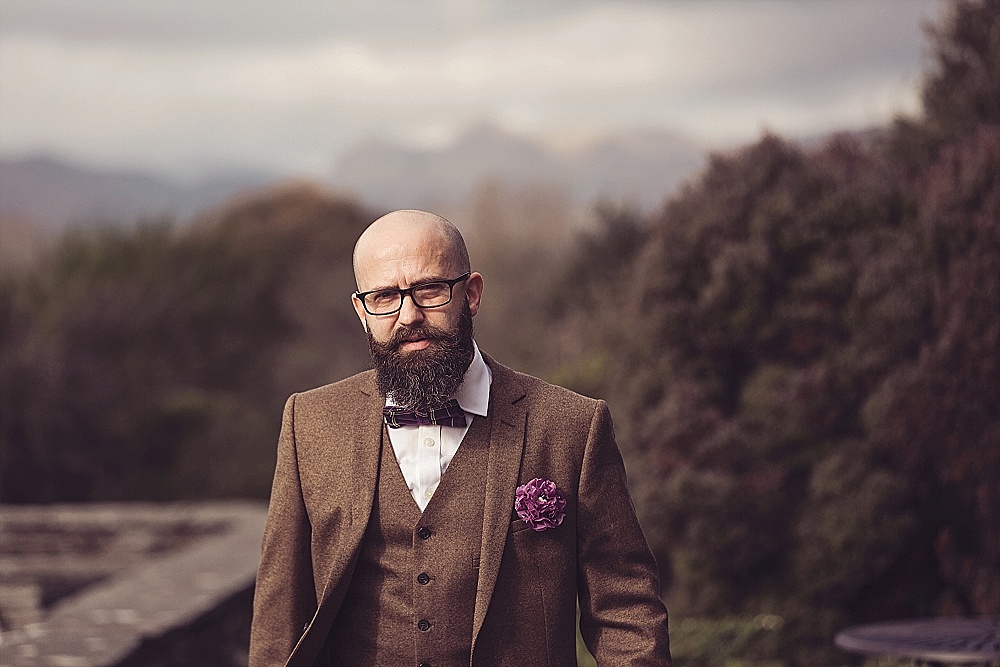 I spent a time worrying about what others may think of my dress because it was not white, not conventional, but I have no regrets and I think that the photos say it all.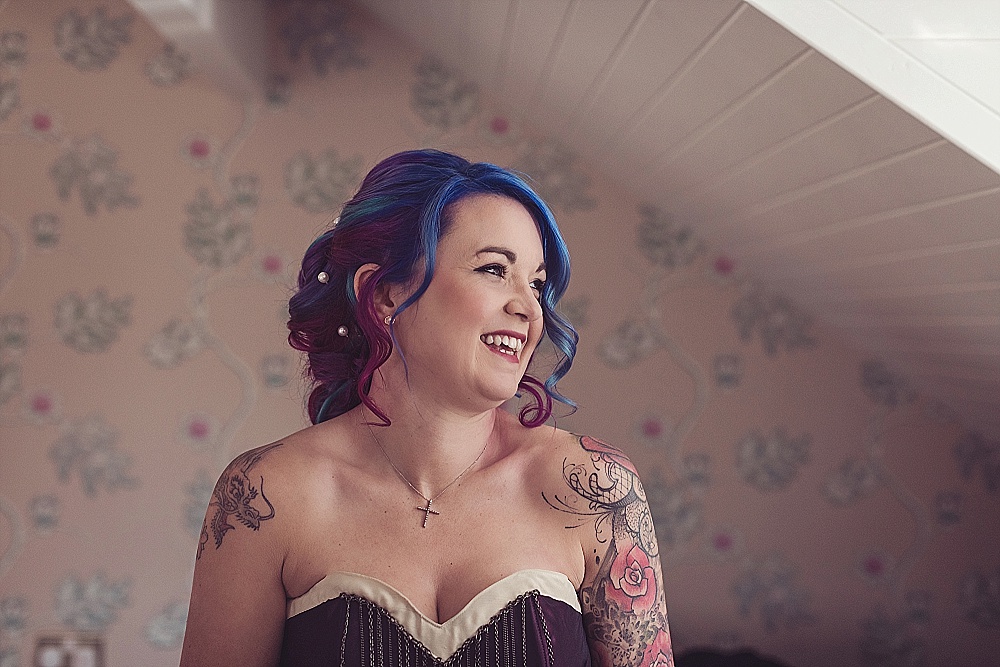 How beautiful is Sharon's dress? I love that it was bespoke and exactly how she wanted it – Same as Richard's suit and that their whole day was how they wanted it. Thank you to them both and Tiree Dawson Photography for sharing their day with Marry Me Ink.