Here at Boho we are BIG cat lovers, so you can imagine my delight when this kitten filled styled shoot landed in my in box! It really is cuteness overload! The shoot has been named "The Purrfect Day" and it's by the uber talented, cat-loving photographer Rebecca Chesney. Now one of Dallas' most acclaimed portrait and wedding photographers, Rebecca set up this delightfully cute shoot at The White Sparrow Barn, Quinlan. The space provided the most applicable backdrop for this shoot's creative agenda, which was to highlight the contrast between light and dark and demonstrate that dark tonals do indeed have a place within the world of wedding colour schemes. The simplicity and bareness of this kitten-loving shoot is totally adorable. We hope you love it as much as we do!
A playful, simple yet dramatic kitten inspired glasshouse shoot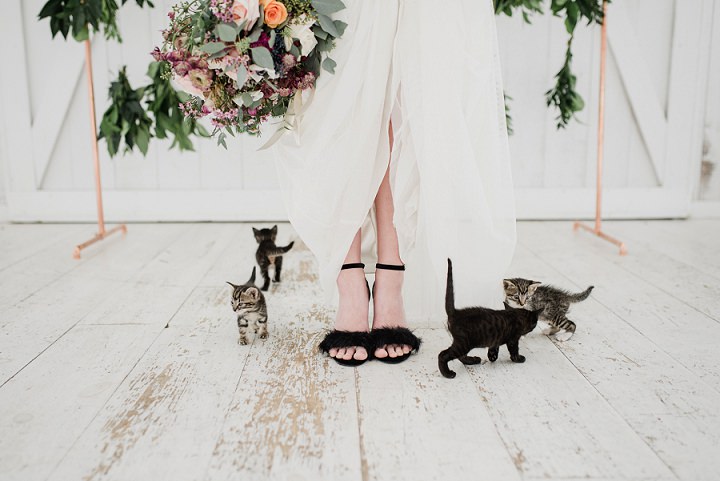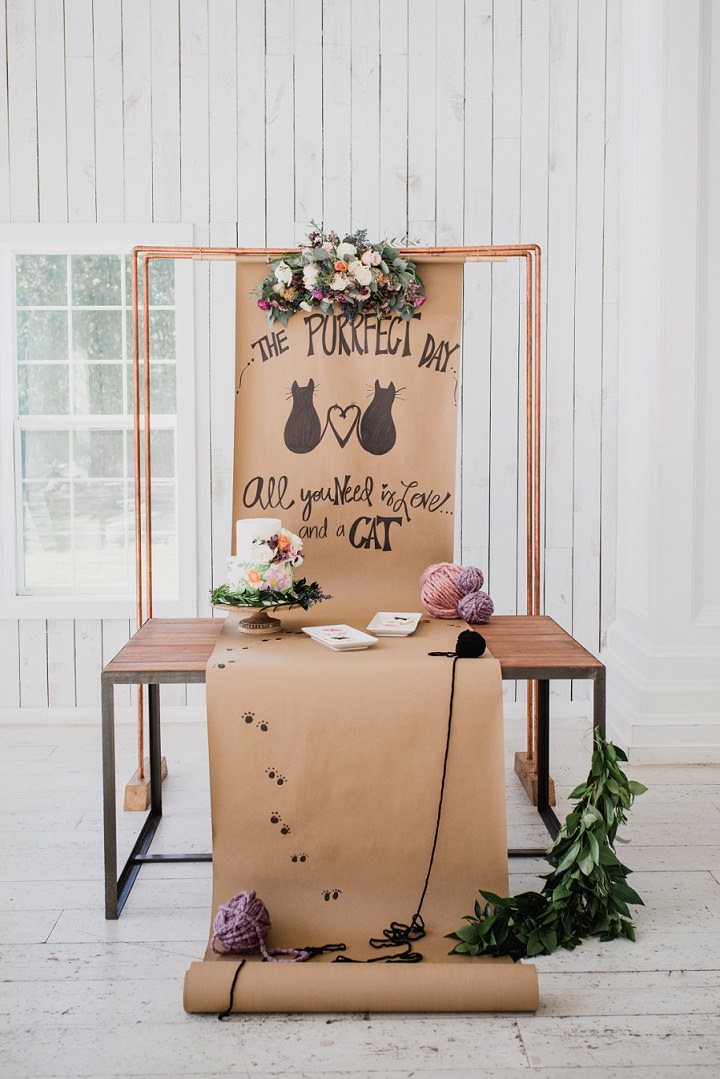 More about the shoot from Rebecca the photographer:
My brides and grooms love their fur babies. Some of their fur babies have even made a guest appearance at the wedding! The majority of these couples adopt from rescue organisations such as Cat Matchers (which is where these adorable kittens are from). We opted for dark, rich colours with a white background. We wanted to showcase the beautiful contrast between dark and light, and highlight that even dark purples, greens, blues, and black can have a place in weddings. We also photographed in a small glass enclosure that resembled a garden greenhouse. We wanted to portray a whimsical, playful, yet dramatic shoot. We hope brides will ooh and ahhh over the details and feel inspired to get creative (and maybe a bit playful) with their own wedding decor.
THE TEAM WHO MADE THE SHOOT POSSIBLE
For more information about Rebecca's work go to:
Rebecca Chesney Photo and Film / rchesney@me.com / www.rebeccachesneyphotography.com/new-on-the-blog / FACEBOOK / INSTAGRAM
The post "The Purrfect Day" Super Cute Kitten Wedding Inspiration appeared first on Boho Weddings For the Boho Luxe Bride.